Year 6 Blog
A huge congratulations to our first 'Stars of the Week' for this school year. They have been impressing their teachers with their hard work, positive attitudes and super behaviour. Well Done!
6SW have started creating art work for our whole school Fairy-Tales displays. Ours are mythical and magical forests. They look fantastic already and have been enjoyable to make - although we did make quite a mess. :)
In ICT, we have enjoyed creating Wordle posters about ourselves using a fantastic online free Wordle Creator which can be found at www.wordart.com.
In our English lessons, we have been writing biographies about Anne Frank, whilst empathising with her tragic life. We felt inspired by her resilient and positive attitude.
Y6HN
We have been recently reading our class book Letters from the Lighthouse.
We have also been doing our I am poems in English.We are working on circuits in science.
In maths we have been working on doing numbers. We have been rounding them too.
With Mrs Farrel, we started doing volleyball. It was quite fun.We have also been doing RE with
her.
Y6RJ
We have been creating backgrounds and publishing our 'I am' poems. Y6RJ have also been learning about Buddhism and their pilgrimages. Year 6 has been doing lots of tests to see what we need to learn. In indoor P.E, our class have been doing balances and rolls for our gymnastics topic. For our topic work, we have been learning about the British Empire and marking the countries on a map. Our whole class enjoyed this week and hope next week has less tests. :)


... (Read More)
We are all feeling very positive to be back at Lydgate Junior School, especially starting our exciting year as Year 6s!
In our first ICT lesson we completed a well-being questionnaire and we have since learnt how to create fantastic, positive posters with inspirational quotes.
"Some days are better,
Some are worse.
Look for the blessing,
Instead of the curse.
Be positive - never be negative!"
By Yomna.
Vincent's Quote
"Yesterday is history,
Tomorrow is a mystery,
Today is a gift ,
That is why we call it the present."
By Vincent.
Tabie says "When you fall in a hole, I'll be your ladder!"
Remina's poster reminds us that "It's great to be different!"
There were 30+ amazing quotes but we will finish with...
"I have not failed I have just found 10,000 ways that don't work."
In Y6HN we created wordles in our ICT lesson, we are really pleased with them.
In Y6CP we have learnt about Anne Frank and how she went into hiding during WW2. We were amazed by what she went through and how positive she remained. We have also started our whole school art project and have all had a go at drawing a detailed sketch of a wolf. We think they will look amazing when they are finished.
In Y6RJ, in P.E we have been doing volleyball. It's been very fun and we have enjoyed it loads! We played with the big pink balls that we have in our classroom. We have played in teams, groups and pairs with people that we wouldn't normally be with, which has been very fun. But it has also been quite strange as we have to wear our P.E kits all day (can be a little smelly), but overall it has been really fun!
... (Read More)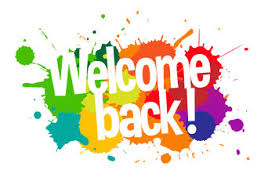 Welcome back to all of our Year 6 children and their families. We have loved having everyone back in school and have been impressed at how quickly the children have settled. They are definitely ready for Year 6: they have worked really well this week, demonstrating mature attitudes to their learning. We have spent this first week or so getting to know each other and focusing on our well-being (which is so important right now). Over the coming weeks, we will be supporting the children in their learning by assessing their needs and identifying areas to focus on. We look forward to discussing how the children have settled at our upcoming parents' evening.
A few admin points that we would like to share with you are:
PE DAYS
On PE days, the children are to come to school in their PE kit (white t-shirt; black shorts/leggings/tracksuit bottoms; trainers; and a school sweatshirt).
HOMEWORK
Homework books have been given out this week. Homework will be set on a Wednesday and we would ask the children to bring it in the following Wednesday. To ensure everybody's safety, the children will mark their own homework. Completing this in class means that staff can identify any areas that the children might need support with. We understand that many families are still settling in to new routines with school, work etc so we know that it may be difficult for some children to complete all of the homework, at this time. If this is the case for you, please do contact your child's class teacher for support, if you need to.
ITEMS FROM HOME
We would like to minimise the number of items moving between school and home so would ask children to only bring in the essential items (e.g. coat, water bottle, packed lunch and reading book). We have issued the children with their own set of resources so their trays are filling up very quickly and there is not a lot of room to store extra items. Also, if your child is bringing a mobile phone into school, please remind them to turn it off during the school day and store it securely in their bag or tray (also please put any smart watches onto 'school mode').
HOLOCAUST CENTRE VISIT
Later this term, we have a visit to the National Holocaust Centre booked. At present, we are in discussion with the centre to ensure that the visit runs smoothly and safely for everyone. It is a fantastic place for the children to learn first-hand about the holocaust, in a sensitive and age appropriate way. Please keep your eye out for the letter with the details of this.
MANDARIN
We are very fortunate that members of Tapton School staff have again offered us Mandarin lessons for our Y6 pupils. We are hoping that these lessons will commence on Mondays, in the next few weeks.
We thank you for your continued patience and support, which is very much appreciated.
With thanks,
The Year 6 Team
... (Read More)
... (Read More)
We want to say a huge well done to Jessica, who has gained 2nd place in the Y5/6 age group in the Broomhill Festival art competition. Here is her wonderful winning piece (which we think is absolutely stunning):
... (Read More)
Previous
Next